rentright.co.uk can help to find your next house to rent in ashton vale bristol. Are you searching for that perfect flat to rent in ashton vale bristol. We also have houses to rent in ashton vale bristol and apartments to rent ashton vale bristol. zz20180212zz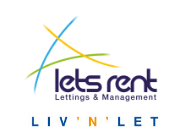 9

5

Rent: £2,150 pcm (fees)

MEMBER AGENT
STUDENT PROPERTY Let s Rent Are Pleased To Offer This 5 BEDROOM Student Property to The Market Situated On SHALDON ROAD. HORFIELD This Property Benefits From FOUR SPACIOUS DOUBLE BEDROOM & ONE SINGLE BEDROOM, Modern Fitted Kitchen With All White Goods, Dining Room, Gas Central Heating, UPVC Double Glazed Windows, small Garden To The Rear FULLY FURNISHED, Close To Local Shops & Amenities, 15 minaute Walk To Tesco, NO BILLS INCLUDED !, AVAILABLE JULY 2018 TENANT FEES APPLY
House
5 Bedrooms, (4.1 miles from Ashton Vale)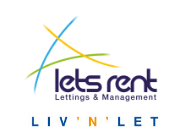 5

3

Rent: £1,725 pcm (fees)

MEMBER AGENT
Let s Rent are pleased to offer This 3 bedroom flat situated in CLIFTON, Park Street bedroom flat situated in CLIFTON, Park Street. This property has 3 LARGE DOUBLE BEDROOMS, MODERN KITCHEN with WHITE GOODS, bathroom with SHOWER, comes fully FURNISHED, perfect for STUDENTS, Close to local Shops & Amenities & bus routes, CABOT CIRCUS & HARBOURSIDE. Availble from 20th July 2018 Untill - 19th June 2019 12 Month Contract EPC Rating-D TENANT FEES APPLY
Flat
3 Bedrooms, (1.9 miles from Ashton Vale)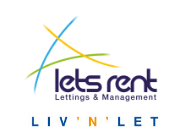 6

3

Rent: £1,350 pcm (fees)

MEMBER AGENT
Three Double Bedrooms Prime BS3 Location Garden Full Description This is the ideal property for a family, professional sharers or students looking for good quality accommodation. Down stairs we have a spacious lounge, a double bedroom and the kitchen which leads to the garden through a utility room. Upstairs we have the other two double bedrooms as well the large bathroom. You ll love being part this relaxed neighbourhood conveniently near South Bristol s hotspot North Street. Area is pa...
House
3 Bedrooms, (0.9 miles from Ashton Vale)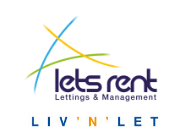 9

3

Rent: £1,300 pcm (fees)

MEMBER AGENT
Lets Rent Are Pleased To Offer This NEWLY DEVELOPED 3 BEDROOM MAISONETTE, Situated on NEWFOUNDLAND ROAD, BRISTOL, The property comprises an open plan modern fitted kitchen with appliances, large living room area, utility area housing all White Goods , 3 Good Sized Bedrooms Alongside a small Study room Area, X2 Modern Fitted Bathrooms, AVAILABLE NOW Tenants Fees Apply EPC Rating - D
Flats
3 Bedrooms, (3 miles from Ashton Vale)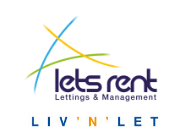 8

3

Rent: £1,100 pcm (fees)

MEMBER AGENT
A Spacious 3 Bedroom House Available on Welsford Avenue, STAPLETON, BS16, This House Comprises of a 3 Bedrooms Loft room, 2 Receptions , Spacious Kitchen Area, Modern Fitted Bathroom, UPVC Double Glazed Windows, Gas Central Heating Small Garden to the rear, Unfurnished, Close To Local Shops & Amenities, Available now EPC Rating- D
House
3 Bedrooms, (4.5 miles from Ashton Vale)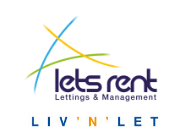 4

1

Rent: £1,000 pcm (fees)

MEMBER AGENT
Lets Rent Are Pleased To Offer This BEAUTIFUL apartment situated on Colston Street, located in the CITY CENTRE of Bristol. The property comprises of a LARGE lounge, with OPEN PLAN kitchen, BOASTS HIGH CEILINGS, FULLY FURNISHED With STYLISH furniture. BRAND NEW MODERN FITTED KITCHEN with ALL WHITE GOODS supplied too, MODERN FITTED BATHROOM with SHOWER, Benefits from GCH, Minimum tenancy of 6 months, please book as soon as you can as this property will be let VERY quickly, AVAILABLE NOW * Agenc...
Flat
1 Bedrooms, (2.1 miles from Ashton Vale)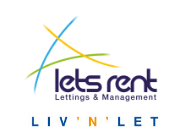 1

1

Rent: £800 pcm (fees)

MEMBER AGENT
A BEAUTIFUL Modern ONE BEDROOM FLAT Situated on CAMPBELL STREET, ST PAULS, This Flat Comprises of A Spacious Double Bedroom , Modern Fitted Kitchen, Separate Lounge Area, Modern Fitted Bathroom, Gas Central Heating, Upvc Double Glazed Windows, Close to local shops and amenities , 10 Minute Walk To City Centre and Cabot Circus- Available April 20th 2018. Tenant Fees Apply
House
1 Bedrooms, (2.8 miles from Ashton Vale)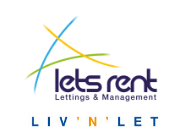 5

2

Rent: £780 pcm (fees)

MEMBER AGENT
Lets Rent are pleased to offer this SPACIOUS TWO BEDROOM Masionette situated on Wells Road, THIS Flat Comprises of A LARGE MODERN FITTED KITCHEN, 2 LARGE DOUBLE Bedrooms & ONE with FITTED WARDROBES, MODERN FITTED KITCHEN & BATHROOM with SHOWER, close to local amenities and shops, 10 MINUATE WALK FROM TESCO SUPERSTORE, AVAILABLE NOW TENANT FEES APPLY EPC RATING-D
Flats
2 Bedrooms, (2.7 miles from Ashton Vale)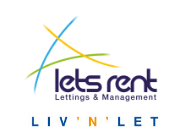 5

1

Rent: £750 pcm (fees)

MEMBER AGENT
STOKES CROFT - Lets Rent are pleased to offer this SPACIOUS ONE BEDROOM flat, Situated on Stokes Croft, This Property Benefits From An Open Plan Kitchen Diner ,Modern Fitted Kitchen With Fridge Freezer, MODERN FITTED BATHROOM WITH SHOWER, Close To Local Shops and Amenities Secure allocated parking, communal Laundry room and bike storage - Available NOW EPC Rating - E Tenant Fees Apply
Flat
1 Bedrooms, (2.6 miles from Ashton Vale)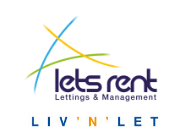 3

1

Rent: £700 pcm (fees)

MEMBER AGENT
Let s Rent Are Pleased To Offer This 1 BEDROOM Flat Situated on Stapleton Road, Easton, Comprising of a Lounge, Separate Kitchen, Bathroom and Shower Room, X1 Double Bedrooms , Benefits from Gas Central Heating, Close to Local Shops and Amenities, AVAILABLE NOW. TENANT FEES APPLY EPC Rating - E
Flat
1 Bedrooms, (3.6 miles from Ashton Vale)