rentright.co.uk can help to find your next house to rent in yarm north yorkshire. Are you searching for that perfect flat to rent in yarm north yorkshire. We also have houses to rent in yarm north yorkshire and apartments to rent yarm north yorkshire. zz20180212zz


11

4



Rent: £1,100 pcm

MEMBER AGENT
**STUNNING FOUR BED HOME IN IDYLLIC RURAL LOCATION** Located in Dinsdale, close to Darlington, this beautiful home is perfect for a family. Surrounded by trees and wildlife with plenty of space, garden, separate garage and within walking distance to the river tees. Property compromises - entran...
Mid Terraced House
4 Bedrooms, (4.8 miles from Yarm)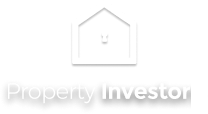 4

0

Rent: £1,000 pcm

MEMBER AGENT
3.5 Years Lease Option Commercial Opportunity Freehold Shop and Three Bedroom Apartment / With HMO Potential with Great Commercial possibilities and Substantial Lower Basement Storage´┐Ż Yarm Lane, Stockton On Tees, TS18 3DT Purchase Price Within 3.5 Years = ┬£160,000 Rent to Landlord = ┬£1,000 pcm Finders Fee = ┬£5,000 + Vat = ┬£6,000 Potential to create 5 bed + HMO by applying for a licence POTENTIAL CASHFLOW Managed = ┬£655 pcm = ┬£7,860 per annum ...
Commercial Unit
0 Bedrooms, (3.9 miles from Yarm)